Action Community Enterprises CIC attend the UK Social Enterprise Awards, recognising businesses which are transforming society
Action Community Enterprises (ACE) were shortlisted in the UK Social Enterprise Awards, recognising it as one of the leading social enterprises in the country.
ACE were finalists in TWO categories at the recent awards held at the prestigious Guildhall in London – Education, Training and Jobs Social Enterprise and Woman of Social Enterprise (for Lou Gardiner, our founder and CEO). ACE are a specialist education and support provider who have been delivering quality vocational training, employment support and alternative education since 2011. In recent years it has run a variety of successful employment support programmes for short- and long-term unemployed, ex-offenders and the economically inactive. ACE believe learning and support should be available to everyone in need, especially those that are not traditionally 'classroom shaped' and for whom mainstream learning may not be an option, often due to issues such as mental health problems, families in crises or special educational needs (SEN).
Staff and colleagues from ACE joined other shortlisted organisations at the prestigious awards ceremony held at London's iconic Guildhall on 8 December. Sadly, we didn't get the top spot in either category, but we were honoured to have made the list of 6 finalists in such a major national award.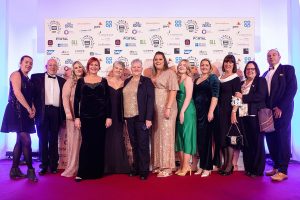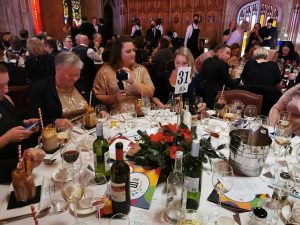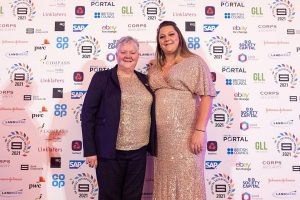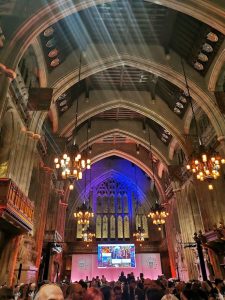 Social enterprises are businesses which trade for a social or environmental purpose. There are 100,000 social enterprises in the UK contributing £60bn to the UK economy, each one being set up to tackle some of the biggest challenges we face from homelessness to the climate emergency. The UK Social Enterprise Awards run by Social Enterprise UK, the national membership body for social enterprises, recognise the nation's most pioneering social enterprises.  This year the Awards featured two new categories one recognising a Social Enterprise Building Diversity, Inclusion, Equity & Justice and the other for the Social Enterprise Team of the Year – a category specifically acknowledging those teams which have demonstrated the strength, passion and resilience so characteristic of the social enterprise sector over an extremely challenging year. Previous winners have included a company set up to tackle furniture poverty, an IT consultancy employing people with autism and a community energy co-operative – demonstrating just how diverse the social enterprise sector is.
Commenting on being shortlisted for the 'Woman in Social Enterprise' Award, Louise Gardiner of ACE said:
"I'm honoured to have been nominated for this award and to have made it to the list of finalists. I'm so proud of what ACE have achieved over the last 11 years and I'm proud to think that my vision has helped thousands change their lives for the better.  I believe in positive action; never giving up or quitting, always challenging yourself. Having a learning disability myself, my journey is proof that a positive attitude and belief in yourself can lead to success."